One of my first accounts.
Still proud that we got an old-fashioned
Southern bank to have a liiiiiitle bit of fun.
Pre-roll spots
From the good ol' days when 22 seconds was short.
Regions Ready Handbook
Click the carousel to read some very silly copy.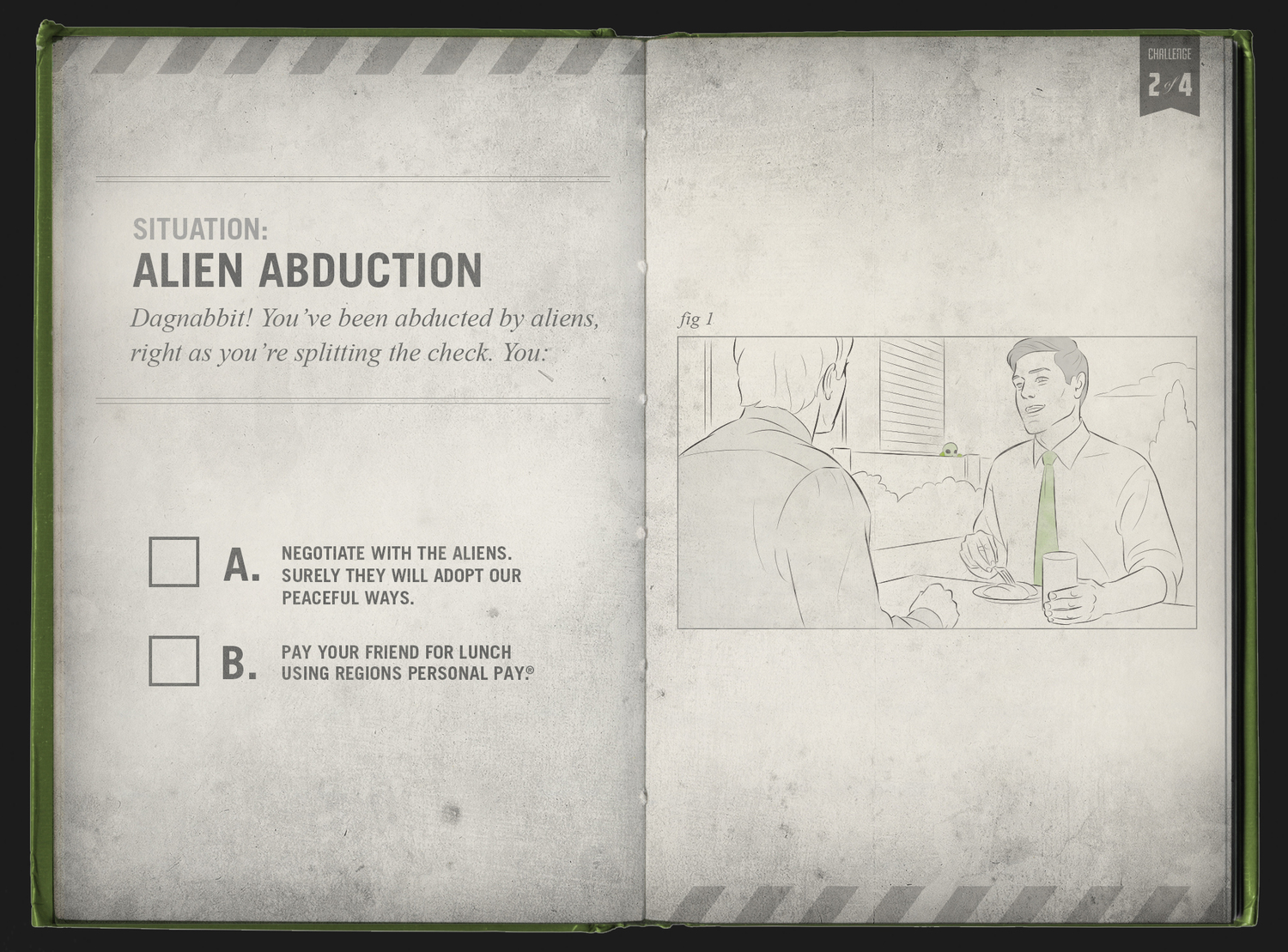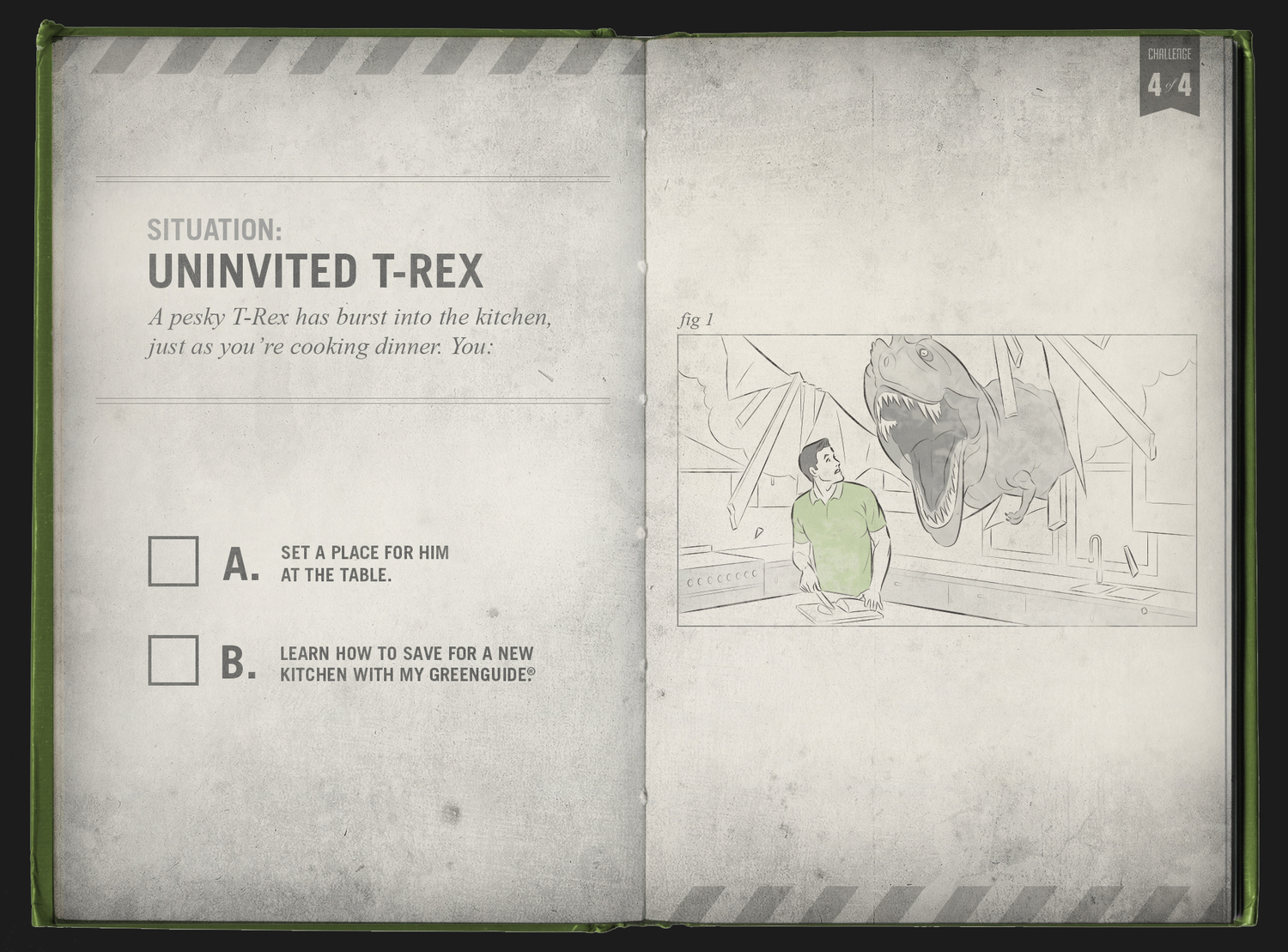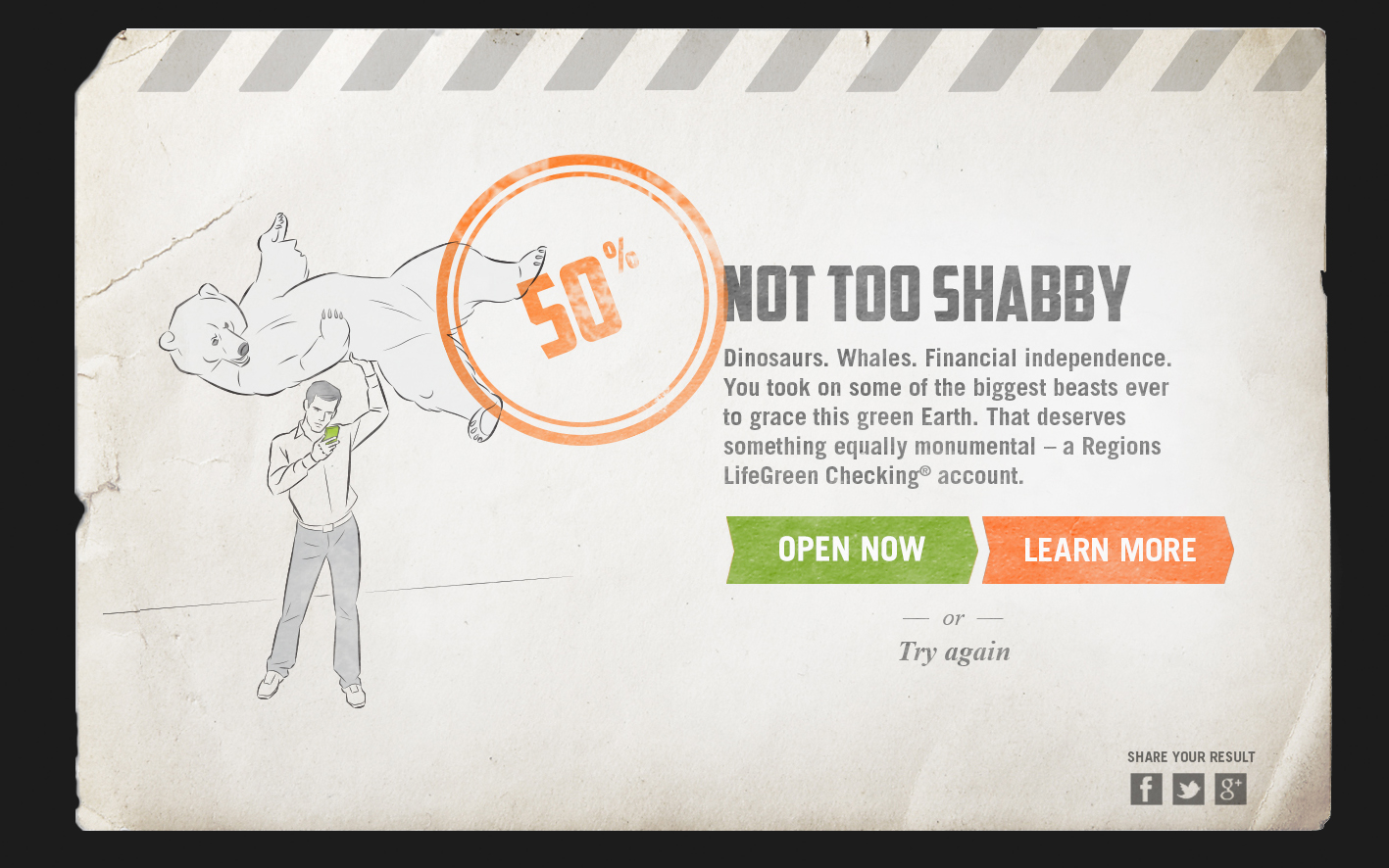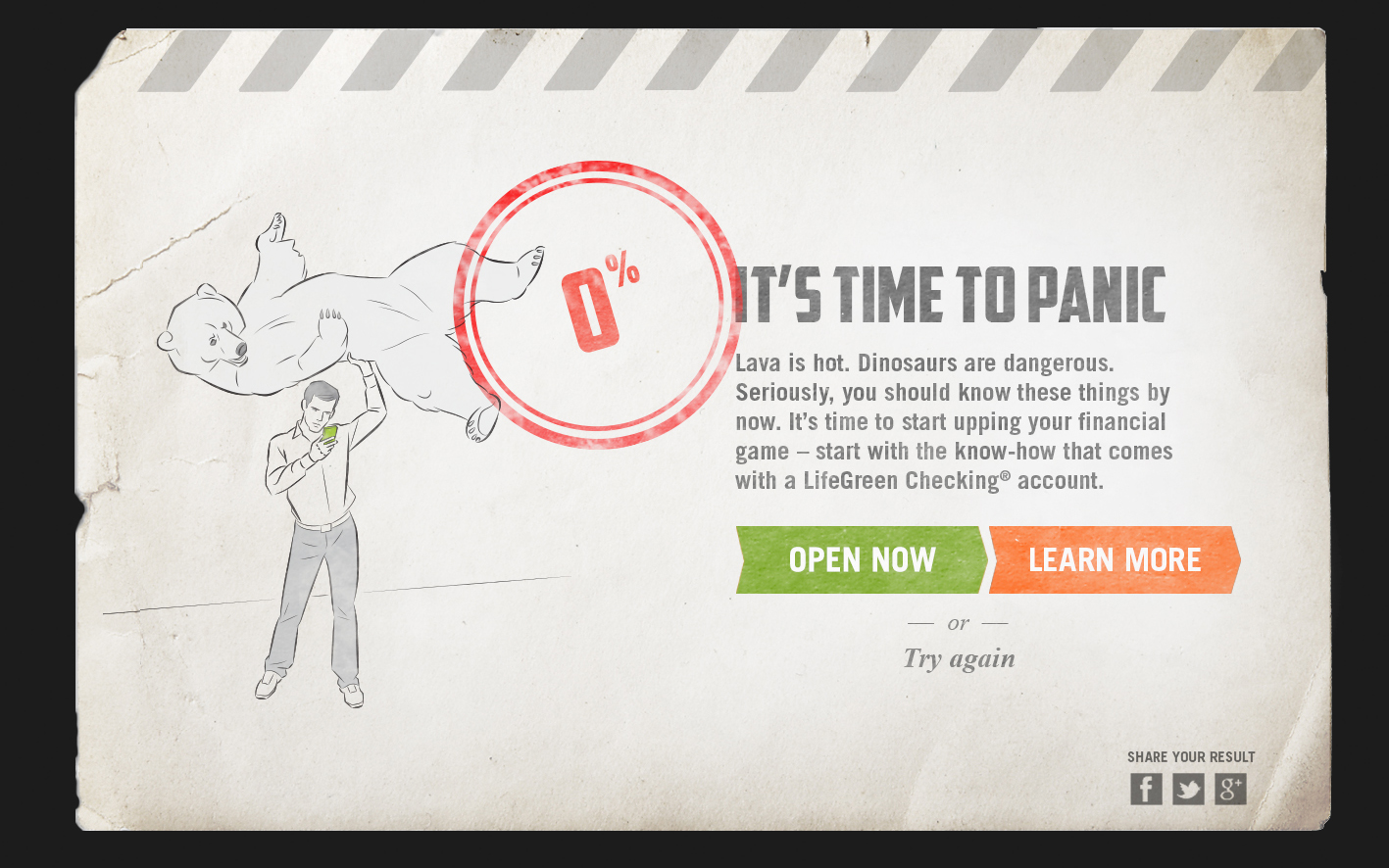 Hooray! Banners.
(Condensed for your reading pleasure.)
Regions FanCam
We took a 360°gigapixel pic of the crowd at the SEC championship game, and turned it into a game.